The Marvel Heroes Omega XB1 and PS4 servers should now be back online. A 10% Experience Bonus will be active until 11:59 PM (PDT) Sunday (8/20) to help make up for the unexpected connectivity issues. Thank you for your patience!
MELEE HAWKEYE in COSMIC FISK TOWER
yes, Hawkeye can do melee : he's got a talent (Combat Training) who changes 3 ranged powers to melee powers.
with huge damage for each of them.
for exemple, the three arrows burst become a 100% crit power, who is also grievious wounds.
as hawkeye is a "combat" guy (and not a speed/dexterity one), i tried that on a cosmic trial, and then on the Fisk Tower operation. in cosmic, of course.
i stayed with my range build (same gear, artefacts, etc), except the legendary : i took instead of Appolo (level 3), the Vulture's one (level 2).
for the +1200% dodge, and for the +1500 damage to gadgets (the signature is gadget).
i didn't optimized this hybrid build with stats about grievous wounds, or melee boosters. maybe i will.
i thought it was "for the fun". but, really, with the damage you get as melee/ranged/gadget, is it ?
demonstration of the Hawkeye the game MHO designed :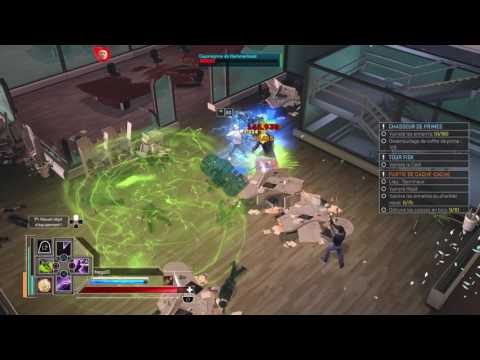 All 40 Heroes in Cosmic !
Psn : fregoli1