I use this build, it does not use any Lockheed abilities. This is a build I came up while in the training room and playing her in cosmic. I find it the most effective build dmg wise.
TALENTS
Unseen Warrior-Increases duration of "Just a Phase", which is crucial because it allows you to deal +25% dmg and +10% attack speed for 5 more seconds
Phased Insight-" Watch Your Step" and "Phasing Samurai" with this talent increases your CD by a total of 80%(40% cd stacks 2x), that's a lot
Brutal Combat-Most importantly makes "Logan-Style" always critically
Phase Rush-I use this talent because honestly, the other 2 talents do not benefit this build in any way.And you can use it for a DoT
Continuous Assault-Makes "Phased Out"(signature) last longer, increasing your dmg by a lot
ROTATION
I engage with Watch Your Step----->Phasing Samurai----->Just a Phase----->Phased Out----->Logan- Style----->Heartbreaker----->Quicksand
I use Watch Your Step and Phasing Samurai for the 80% cd buff+vulnerability and then Just a Phase for the +25% total damage, making Phased Out hit as hard as possible. After that, I do Logan Style and Heartbreaker. While everything is on cooldown I do Quicksand as my main spender.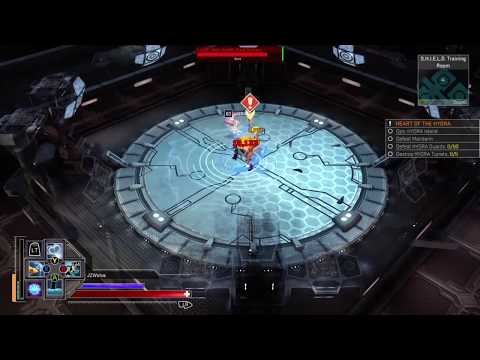 INFINITY
Speced into the Power Gem. I have 100 infinity points. Went for power gem because at 100+ infinity points I get +10% brutal chance on sig
You can also go into the Mind Gem for CD
GEAR
4 of my cosmic pieces are aimed for BD, CD, and +5 intelligence. And the 5th cosmic is BD, CD, CH for at least some crit hit
For my Legendary, I went Savage Axe of Ares for the brutal strike and crit hit to movement powers. Another viable legendary is Hermes Sandals for its dmg rating and crit hit to movement powers.
ARTIFACTS
for BiS I would aim for "gok" from Kurse, "mental focus headband" from M.O.D.O.K, "crossbones teaching credentials"(intelligence) from crossbones.
For a temporary artifact, you can run ziggurat from SSB or Wizards ID machine.
I have quit mho, so I will no longer be active here.