The 7-legged freak is back in action. Suit up as the Infamous Iron Spider and stop bad guys one punch at a time. Spidey senses tingling! In this guide I explain my skills, talents, and the rotation I like to use as a fresh 60 and onward for all you MHO fans out there. Tweak it, love it, play it!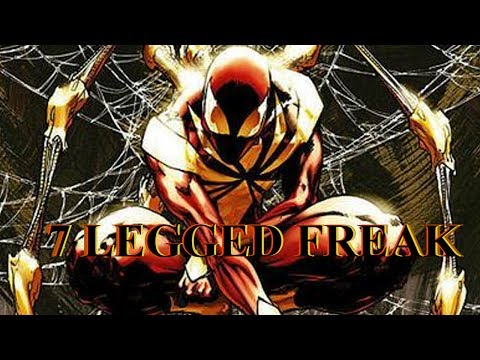 =====================================================
----Recommendations----
----Relic----
Complete Relic of Wakanda (100 Stack Trade-in)
+1000 Health
+2000 Dodge
+1 to All Attributes
----Artifacts----
Ideally Cosmically Enhanced - Refer to Cryptorx Link (Below) for Full List
CROSSBONES
:: Midtown Mini-Boss
Crossbones's Teaching Credentials
+200 Damage Rating to Ranged Powers
+200 Damage Rating to Melee Powers
+350 Brutal Strike Rating
+250 Critical Hit Rating
+3 Strength
When you land a Critical Hit gain +586 Brutal Damage Rating for 5s. This effect stacks up to 3 times.
KURSE
:: Story | Midtown Encounter: Midgard War | Operations: Odin's Palace | Danger Room: Brood Caves
Gem of the Kursed
+375 Critical Hit Rating
+375 Brutal Hit Rating
+900 Critical Hit Damage
+900 Brutal Hit Damage
ULTRON PRIME
:: Operations: Times Square
Ultron Bi-Level Concussion Projector
+2 Strength
+800 Damage Rating vs enemies with Slow status
+1500 Brutal Damage Rating
20% chance when you hit to slow enemies by 20% for 3s
5% chance when you hit to deal 135,476 Physical Damage (5s Cooldown)
----Legendary----
Hermes' Winged Sandals –Best in Slot
Move Speed +100%
+1500 Damage Rating to Movement
+1500 Damage Rating to Movement
+1500 Critical Hit Rate
+1 charges to dash powers
Savage Axe of Ares
+750 Damage Rating to Melee Powers
+1500 Critical Hit Rating to Movement Powers
+2500 Brutal Damage Rating
+1500 Brutal Strike Rating
8% chance when you hit to leave the enemy mortally wounded, dealing an 8000 bleed damage twice per second for 5s (8s cooldown)
----Synergies----
Angela - 2.5% cooldown power damage, +1 speed
Ant-Man - 5 bonus credits per drop, +1 strength
Black Widow - 2% melee damage, 2% ranged damage
Daredevil - 3% damage enemies/elites, 2% melee damage
Hawkeye - 2% movement, 3% critical damage
Kitty Pryde - 2% dodge, 2% deflect
Nova - 3% movement, 2% dodge
Spider-Man - 4% dodge (2% each interval)
Squirrel Girl - 4% damage vs bosses (2% each interval)
War Machine - +10 resources, +1 fighting
---Infinity Points---
Mind – Deep Thought +Spirit
Mind – Mental Focus +Crit Damage
**Each works, max one then move on depending on gear and feels.